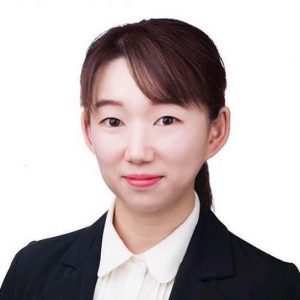 Born in Qingdao, China, Phoebe came to South Australia in 2009 and has been living in Adelaide since. After graduating from the University of South Australia with a Bachelor degree in Commerce (Accounting) and a Master degree in Supply Chain Management & Logistics, Phoebe's embarked on her career journey as a training manager in the hospitality industry. Being a keen learner, Phoebe's interest in a real estate career in real estate was ignited after a 3-month placement at a local real estate agency. She was deeply inspired by Kaide Real Estate's value "We Care because We Love" and started working for Kaide's Director as his personal assistant in early.
After graduating from the Real Estate Training Collage, she has since taken on the position as a Sales Consultant within Kaide. Presently, Phoebe is pursuing a Masters of Property in University of Adelaide as she moves into the Real Estate industry.
Phoebe hopes that her friendliness and 'can-do' spirits will bring about positive changes & much needed human touch in the real estate industry which recent trends seem to suggest that it has become too transactional and profit-driven.